In New England, traditional restaurants and public spaces in maritime communities often display hand-carved half-models of sailing ships, or ship models in showcases.
Faulkner & Locke, art consultants of the Hyatt Place Boston/ Seaport Hotel, took a much less traditional approach to the maritime art pieces that decorate its public spaces.

Arriving visitors are greeted by this large sculpture suspended above the grand lobby staircase. The sculpture is a deconstructed view of a container ship's multiple levels, naval architectural drawings brought to life.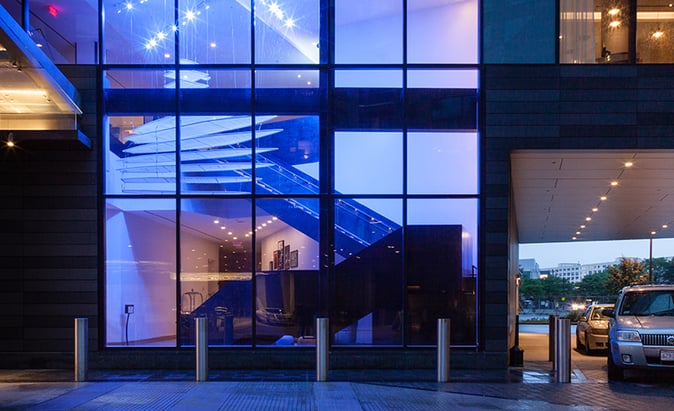 Each level is slightly rotated relative to the level above, like individual cards spread in a card deck. Each level's perimeter is framed with aluminum tubing snugly dressed in white fabric. Each "floor" is made from white mesh fabric, printed with outlines of the ship's structure.

In this way, a ship that historically displaced many thousands of tons of water is represented by an ephemeral sculpture that weighs nearly nothing, suspended in midair above entering hotel guests and conference attendees.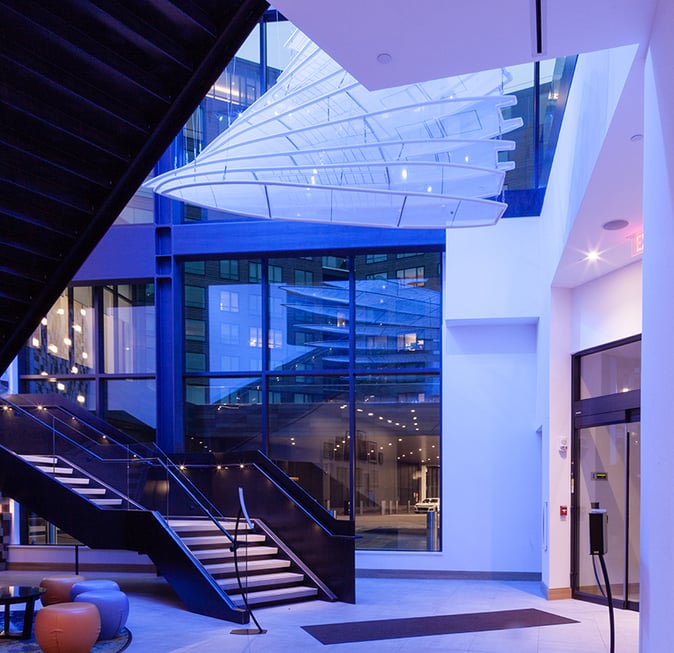 Both in daytime and evening, blue LED lights above cast the piece in a glow reminiscent of architectural blueprints.

Because this project was completed during Covid, the designer personally supervised the installation. To simplify and speed up installation, the ship's decks were preassembled, and protected by a purpose-built crate.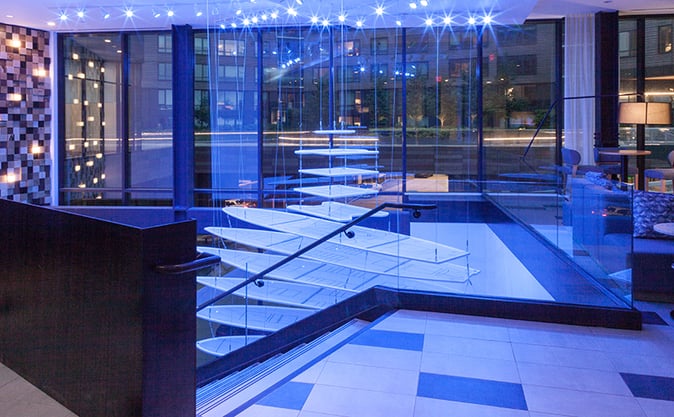 The sculpture is suspended from the ceiling on stainless steel cables. In order to look just right, the twelve levels must be located precisely in three-dimensional space, with identical vertical distance between each deck, and consistent rotation between levels.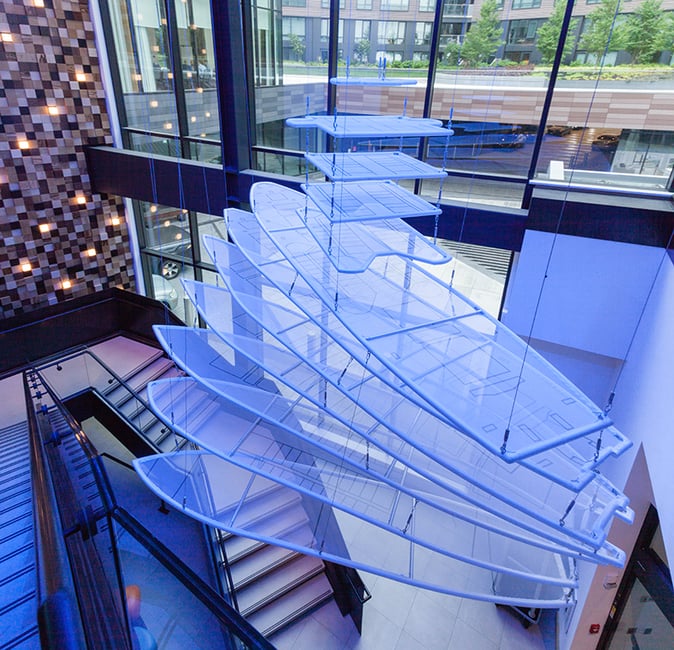 Visitors to the hotel are immediately struck by the sculpture's commanding presence over the hotel's main entry staircase. Hotel staff report that it is the most photographed art-historical element in the hotel's public areas.