We are introducing an educational column to share what we have learned from 32 years designing and creating with fabric.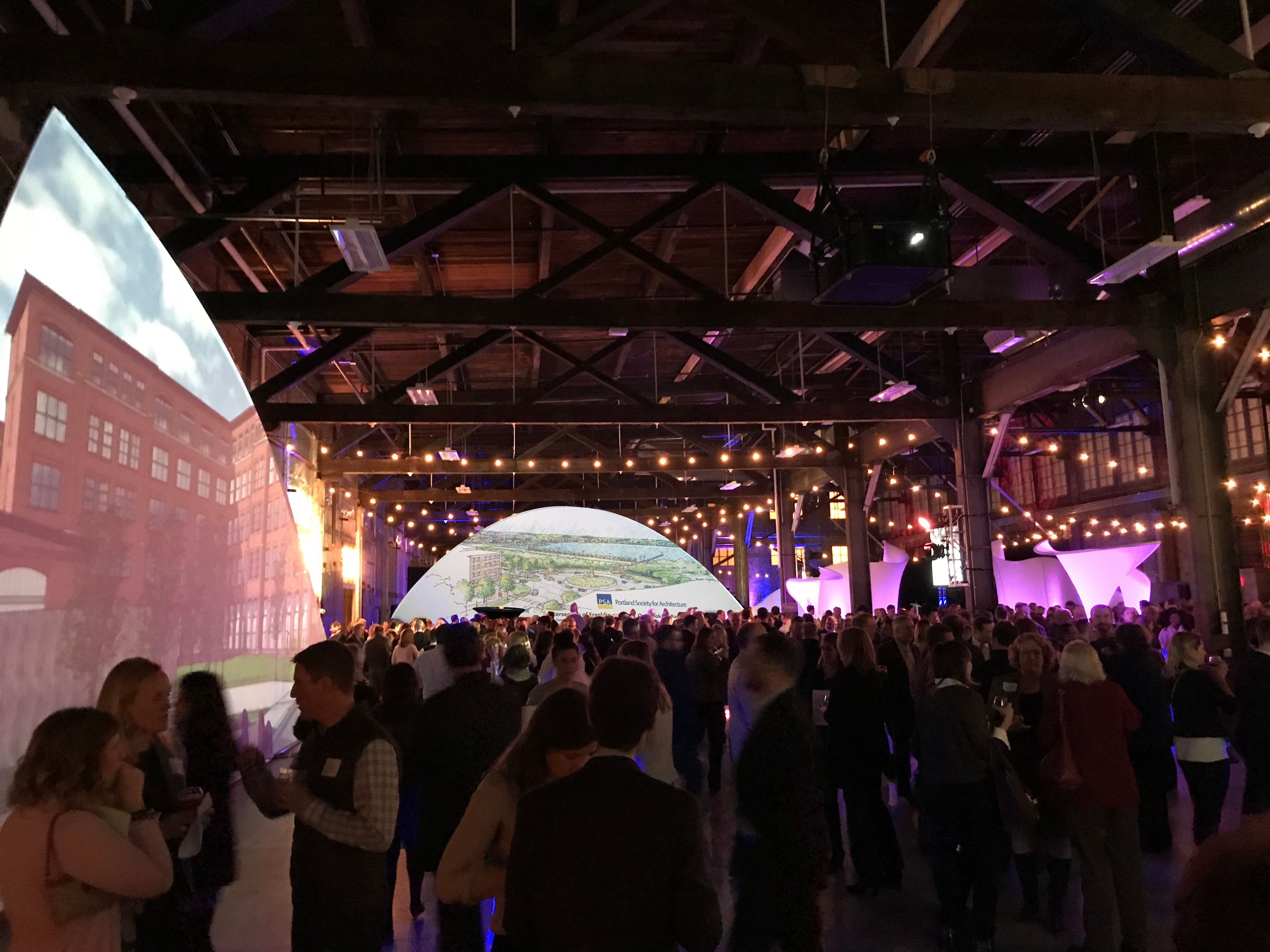 There are many variables when deciding whether to project images on your fabric structure or to print them.
How much ambient light will be in the space? Where there is ambient light that cannot be darkened in the room you are using, projections may appear to be washed out while a printed image would remain crisp.
Would you be looking to use front or rear projection? Single layer fabric pieces, such as the Ice Floe pictured above can take a rear projection. If there is freestanding hardware in the back of the piece there may be some shadowing. The Ice Floe in the photo is hanging and in a darkened space, which allows the projection to be crisp with no shadows.
Front projection and image mapping work well on most fabric structures, with the caveat that curves in the structure may cause distortions.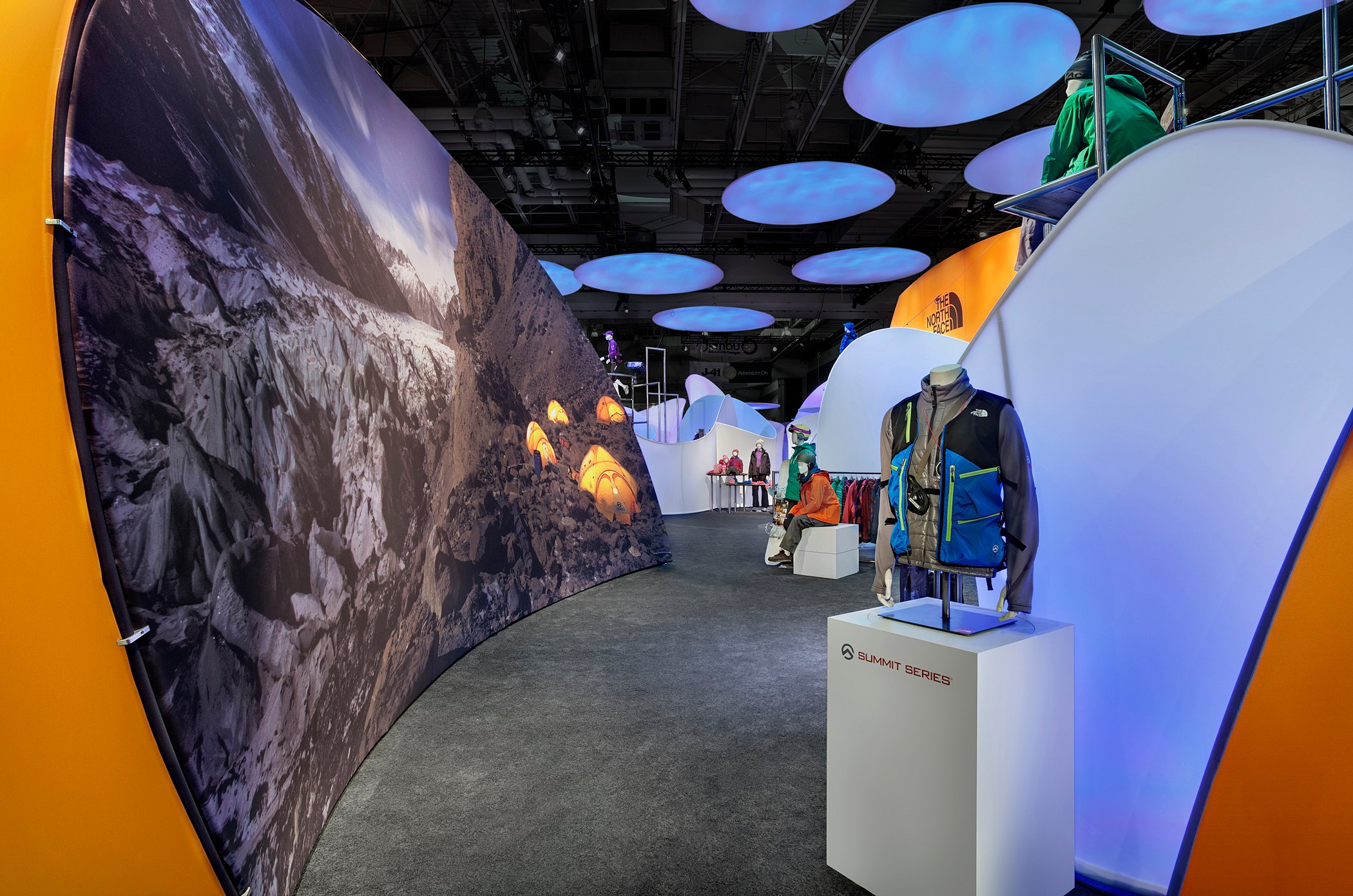 How much information do you need to convey via projection or printing? With printing, each piece would only provide one image (or two, if using both sides of a fabric piece with a liner); with projection, you are able to change the projection as often as needed, and/or use projection mapping.
Are the fabric pieces you plan to use curved or flat? A flat fabric piece will take projection very well, while a curved piece may have some distortion in the projection; a printed image on a curved piece will be prepped by our graphic designers to appear without distortion on the fabric.
What is your budget? Projection or image-mapping is generally the less costly way to go when compared to printing graphics. In addition, our fabric structures may be rented as well as purchased. A rental white piece would be significantly less than a purchased piece with graphics, and would have a shorter turnaround time if the item you are renting is in-stock. If the room has too much ambient light, other expenses need to be considered for darkening the room to blackout the windows, or have hall lights turned off.
Sometimes our clients like to see printing and projection at the same time! Check out our story about the Interactive Cone.

Still trying to decide? We can help. With sufficient information about your event, venue, budget, etc., we can help you to determine the best option. Contact your Transformit representative for assistance.