Maine Craft Portland's holiday windows by Cynthia Thompson
In support of the nonprofit Maine Craft Association, Cindy created (pro bono) a three-window installation entitled First Light: Solstice for Maine Craft Portland, the organization's gallery in Portland.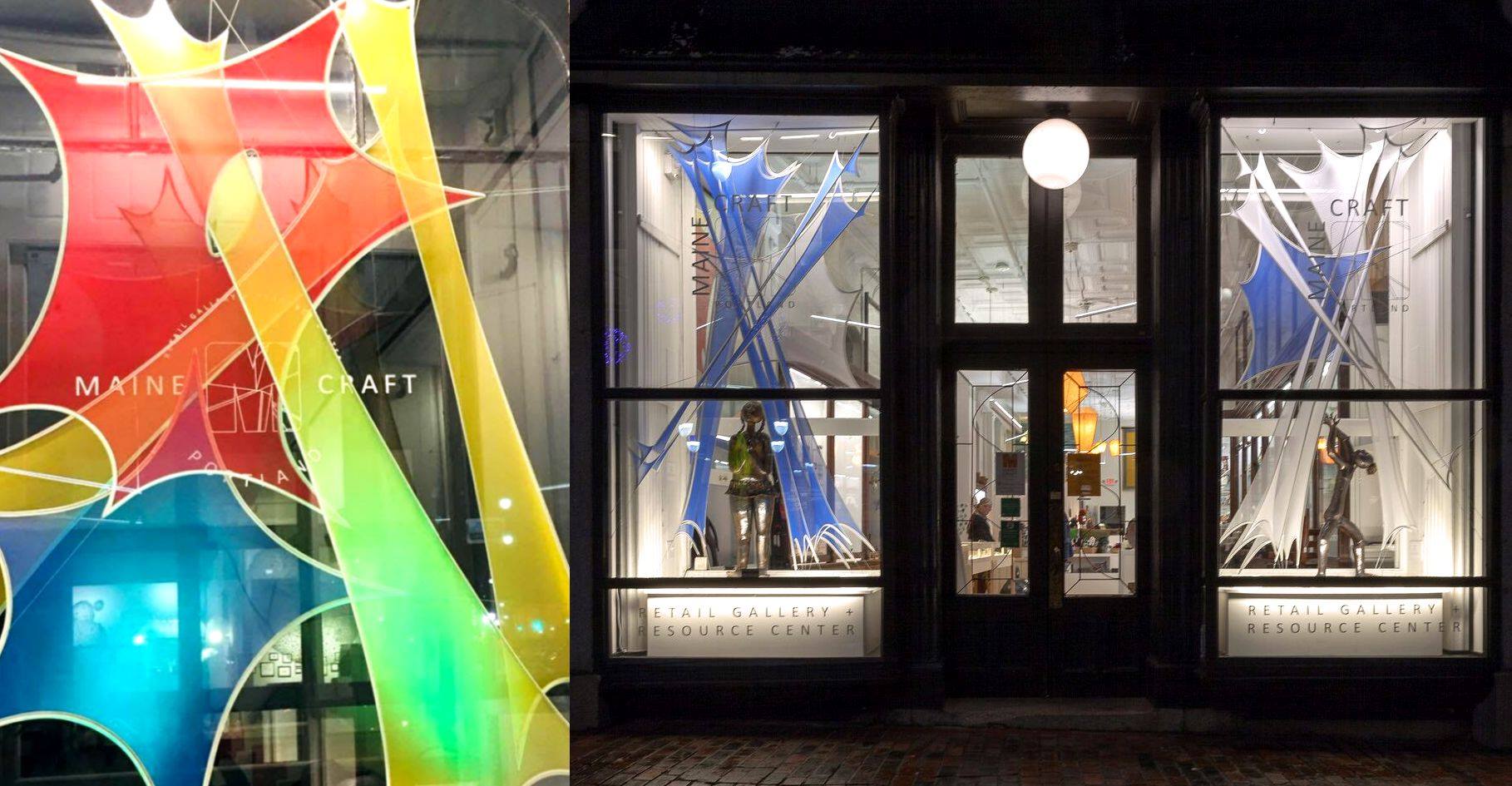 "I thought about where I live, and the time of year," said Cindy. "I thought about the Wabanaki native people, whose name means 'People of the First Light'. We here in Maine receive the first light of the United States. I imagined how the light of the winter solstice would look, low in the sky, with the sun's rays streaming into our world and into the windows of Maine Craft Portland's store."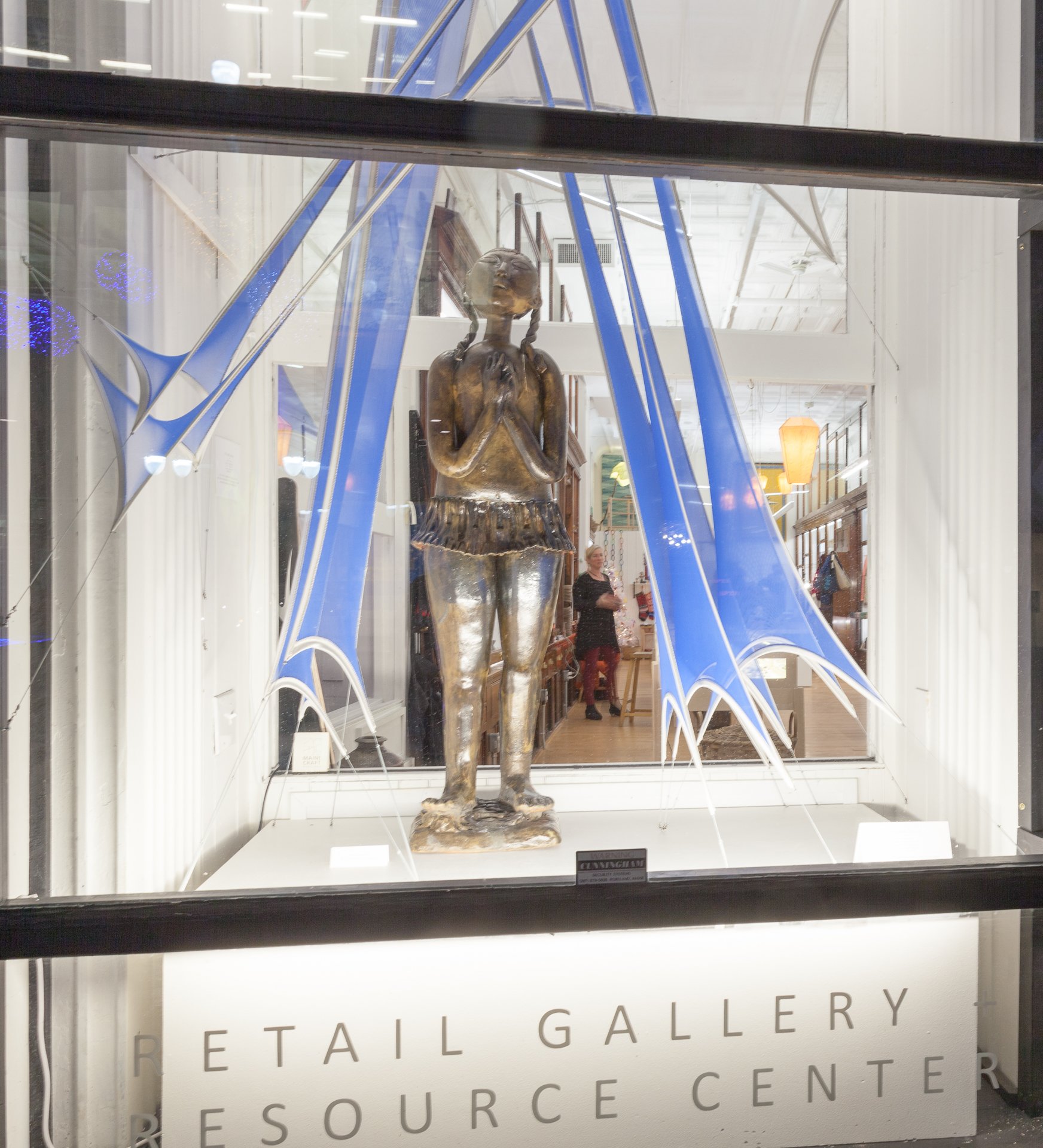 Cindy also used her sculpture to highlight the work of other local artists exhibiting at the gallery, incorporating Don Best's 'Wooden Dog' and Nancy Nevergole's 'Eternal Spring' and 'Cecilina Ballerina' into the displays.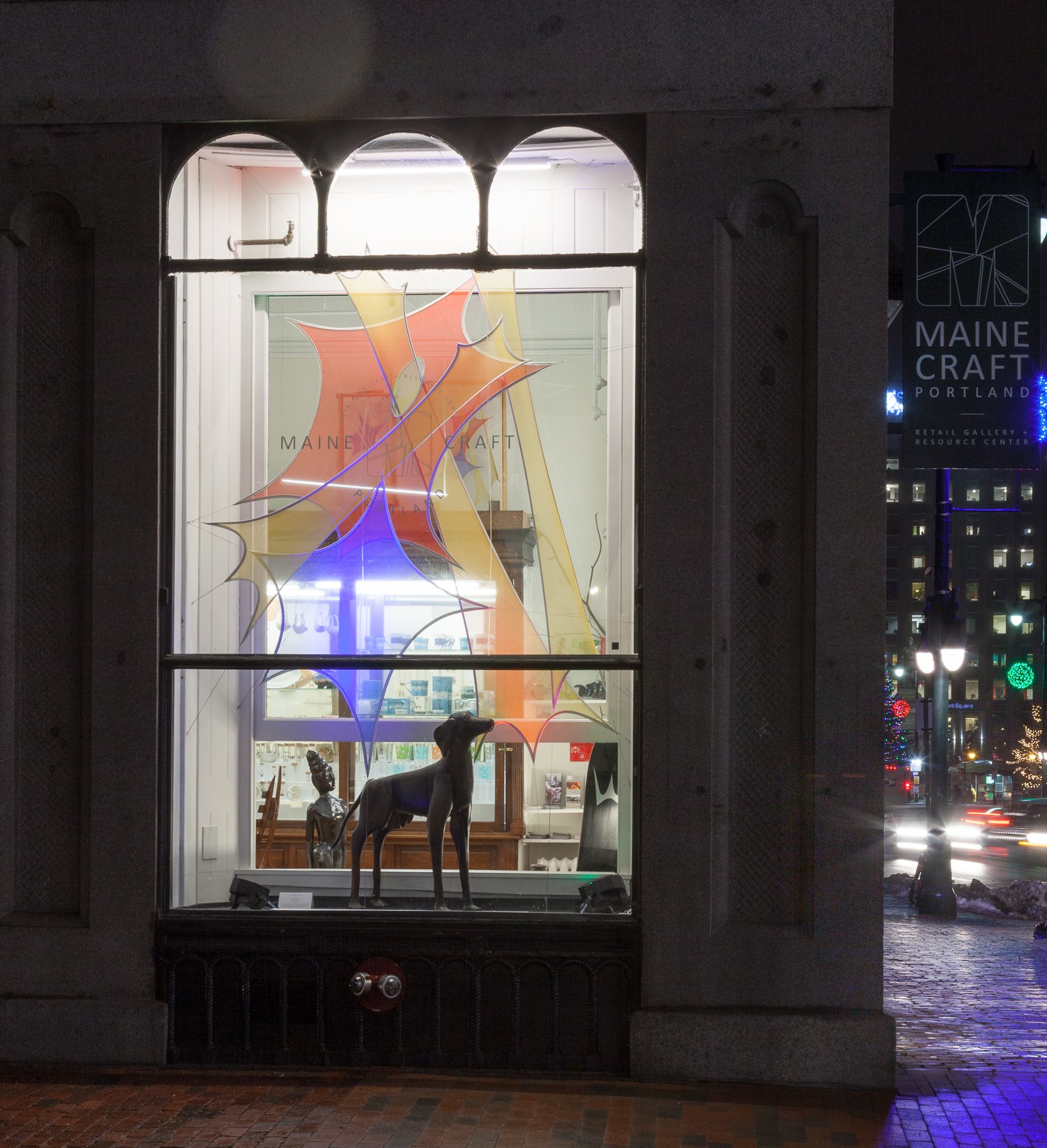 Learn more about Maine Craft Association and their Portland gallery: https://mainecrafts.org/center-formaine-craft/portland/