In May of 2008, a new museum about Woodstock and the Sixties opened in Bethel, NY on the site of the 1969 Woodstock festival. Designed by Gallagher & Associates, the museum features artifacts, interactive displays and never-before-seen film footage. The New York Times called it "... a tie-dyed time machine that puts those iconic three days of peace, love and music into historical context."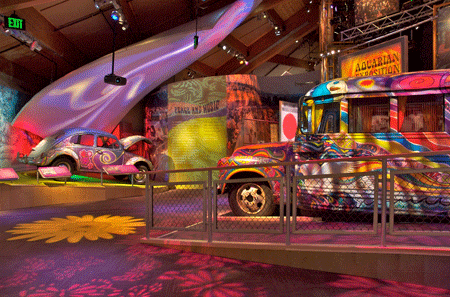 photo courtesy The Museum at Bethel Woods
Hadley Exhibits chose Transformit to engineer, fabricate and install several large graphic panels which also softened the space's lively acoustics.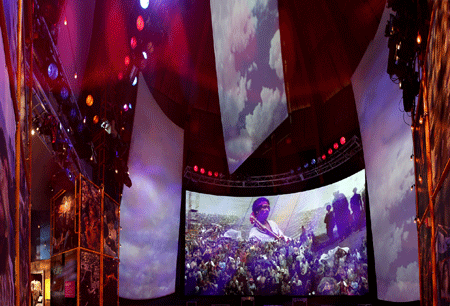 photo courtesy The Museum at Bethel Woods


Visit Gallagher & Associates

Visit Hadley Exhibits

Visit The Museum at Bethel Woods