Studio HHH created their own visual story and original sculpture with eight ready-made Transformit Pixies, as part of ILLUMINUS, Boston's contemporary arts festival featuring original works by artists who work in the medium of light and sound.
ILLUMINUS describes Serpentine as "an original site-specific public artwork designed by Studio HHH for the Exchange at 100 Federal in downtown Boston." Commissioned by 100 Federal's owner, Boston Properties, Serpentine is made with Transformit Pixies, suspended from the ceiling and "enveloped in projection-mapped video art. The movement and color crossing all surfaces folds the individual elements together into a singular whole, creating a serpentine form arcing through the large glass atrium."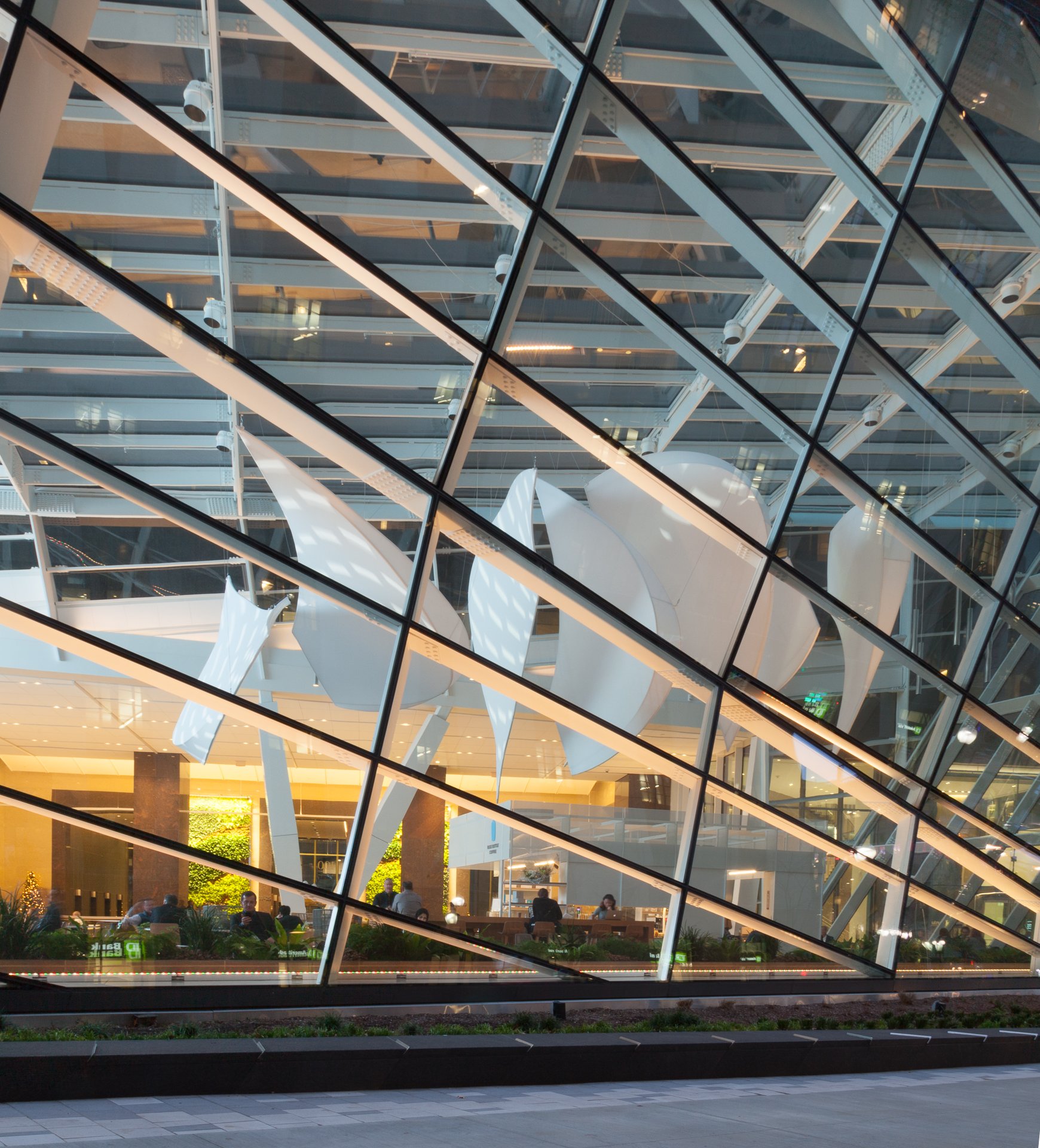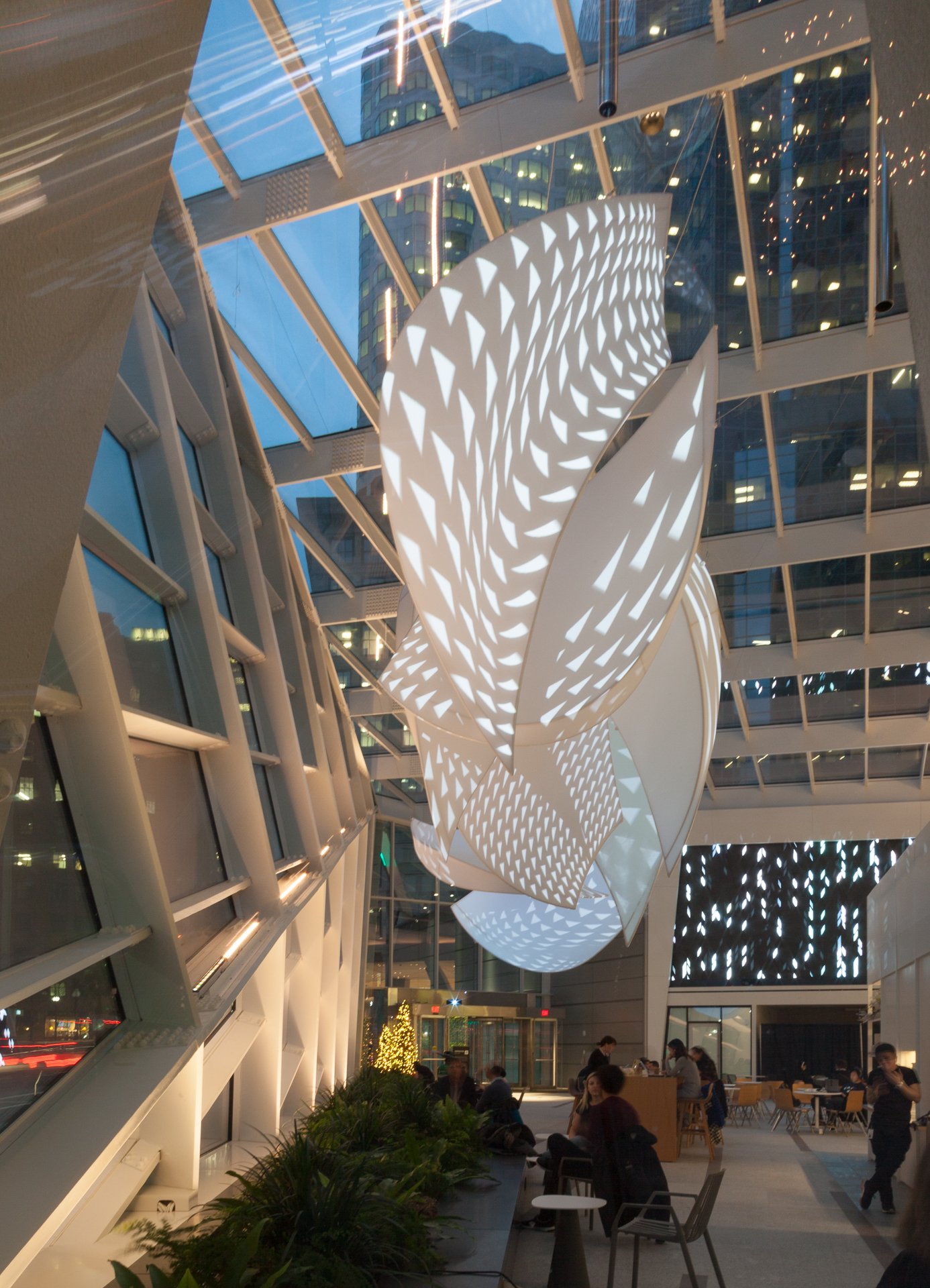 Serpentine will remain in place until January 29, 2019.
See more photos of Serpentine and learn more about the installation and ILLUMINUS: www.illuminusboston.org/serpentine
Design by Studio HHH: www.materials-methods.com