Best Green Design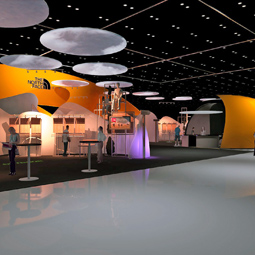 Rendering by Tom Newhall
At MOD '11, an annual event celebrating the best in lightweight, modular, and sustainable design, Transformit won "Best Green Exhibit" for the 60' x 100' exhibit that was designed and built for The North Face. The award ceremony was attended by over 300 industry...
Charity Events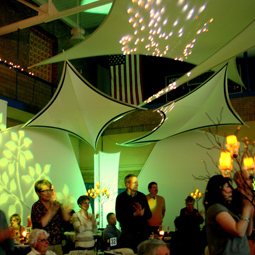 Photo by Cindy Thompson
This photo shows our installation at "Spring for the Kids", the annual fundraiser for the Boys
&
Girls Clubs of Southern Maine, held in the gym of the downtown Portland club.
Our association with this club dates to when Transformit consisted of Cindy and her dog, with a shop too small to dry run her work.