Architecture Boston Expo 2014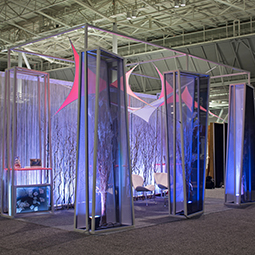 Photo: Transformit
Our partnership with the Boston Society of Architects (BSA) continues to grow. At this year's Architecture Boston Expo (ABX), Transformit helped define ...read more.
IFAI Award: Red Ribbons Aloft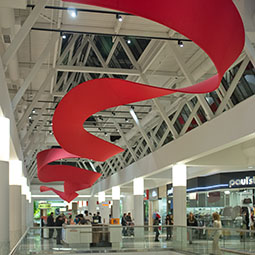 Photo: Transformit
Red Ribbons Aloft, our installation at Guildford Town Centre, in Surrey, BC, won an Outstanding Achievement award, in the category Fabric Art.
Click here to view the IFAI award site, and click here to view the original newsletter article about this installation.