TEDxDirigo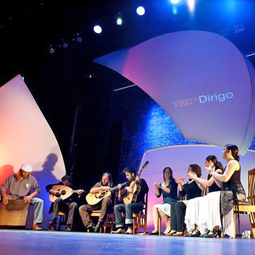 Photo: Jason Esposito
TEDxDirigo, an independently-organized TED conference, was held in Portland, Maine on September 10. Dirigo (Latin for "I lead") is Maine's motto, an appropriate expression of TED's mission, Ideas Worth Spreading.
Transformit enhanced the stage and public areas of the conference with pieces from our Fascinating Rhythms, Dream Spinners and Ice Floe collections. More photos on Flickr and Facebook.
Harvest on the Harbor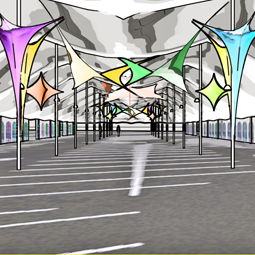 Rendering: Tom Newhall
For the second year in a row, Transformit will be donating time and products to make
Harvest on the Harbor
a beautiful event for the city of Portland, Maine. This year we are expanding our scope and decorating the upper regions of the 340' long main tent as well as the Ocean Gateway room.