Solar Decathlon Update
The European Solar Decathlon 2014 has come to a close, and the RISD TechStyle Haus (whose fabric interior Transformit helped to complete) scored solidly in the middle of the entries, with a notable third place in comfort conditions. Placing in the middle of this group does not imply mediocrity! The overall quality of the entries is quite high: TechStyle Haus is "net positive" in energy use, returning more power to the grid than it uses.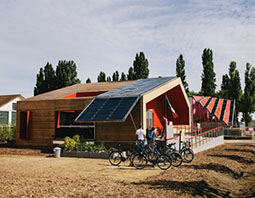 The overall winner, and winner of the functional house award, is Rhome for DenCity, from Roma TRE University.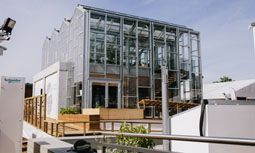 Close behind in the scoring is Philéas, from Atlantic Challenge, students of three schools in Nantes, France. They also won the energy efficiency award.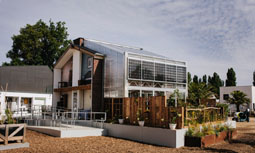 Third is Prêt-à-Loger, by Delft University of Technology, Delft, Netherlands. Winner of the sustainability award, this "House with a Skin" adds an exoskeleton to an existing Dutch row house (of which there are 1.6 million in the country) which raises the house to contemporary levels of energy efficiency and comfort.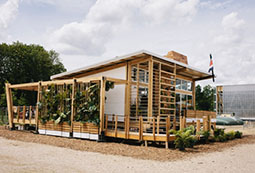 Tropika, created by students of Costa Rica Institute of Technology, is intended to provide sustainable housing for aging Costa Ricans, allowing them to live independently while maintaining their connection to the community.
Photos by Lucien Lung, the Guardian